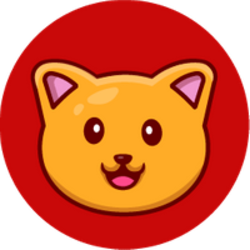 Disclaimer: Wealth Bear does not endorse MLOKY. Always do your own research before investing.
Information incorrect?
Please report it to info@wealthbear.app
A deflationary token with a revolutionary reward system and auto liquidity generating protocol launched on Binance Smart Chain. Earn an endless passive income by holding MLOKY in your wallet. Rewards will be paid in BUSD (Binance pegged USD) & LUCHOW token.

LunaChow is the first completely fair launch token – zero private sale or team allocation. Additionally, ample initial liquidity protects investors. LunaChow represents integrity and fairness at its best!